Webinar - Transforming food cultures – tasting 2000 m2
September 20, 2021, 12.30-16.00 CET
Transforming food systems on a local and global scale is one of the single most important things that need to happen to meet Agenda 2030 goals and to steer away from the worst climate change scenarios.
The project 2000m2 Baltic – Co-creating food culture and innovation explores practices involving the entire food chain, using creative approaches to keep within our resource limits.
See the program, speakers and their presentations below.
Program
12:30
Welcome and 2000m2 concept presentation, Per Styregård, moderator and Sofi Gerber, project leader
12:40
Transformation of food systems
Towards an organic food system – Airi Vetemaa
The role of animals in sustainable foodscapes – Johan Karlsson
Food transformation for future generations – Sara Seing
13:15
Implementation and communication of 2000m2 concept
Presentation of project website with tools – Sofi Gerber
Calculating local foodscapes – Anna Szumelda
Experiences from 2000m2 Berlin – Benedikt Haerlin
2000m2 with children – Klara Palerius
14:05
Group discussions and break
14:30
Local, attractive food cultures
Table to farm – Niklas Karlsson
Tasting local diversity – Magnus Westling
Cooking from the local pantry – Ott Tomik
Presentation of 2000m2 recipes – Elen Peetsmann
15:30Conclusions





Per Styregård - moderator
Per Styregård is a Swedish author and journalist writing about food and wine. He's the wine columnist of the business daily newspaper Dagens Industri, chairman of the jury at the Swedish restaurant innovation programme 100% Circular, and editor at the secretariat of the Food Planet Prize. His latest book, Smakens makt (Power of Taste), was published 2019.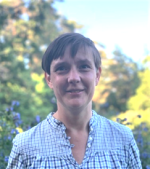 Sofi Gerber, Skillebyholm Research, Sweden
Sofi Gerber is research coordinator at Skillebyholm education centre. She is interested in participatory approaches to biodynamic and organic farming and food. Her research brings together stakeholders who contribute to sustainable development. By combining theory and practice, Skillebyholm is a meeting place for new ideas, knowledge exchange and collaboration for a viable food landscape today and in the future.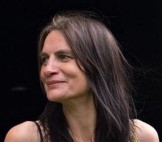 Airi Vetemaa, Estonian Organic Farming Foundation, Estonia
Airi Vetemaa has been involved in the organic farming movement more than 20 years through knowledge transfer, promotion, policy work and other activities oriented to the development of the organic sector. She believes in organic farming and it's role to make our food production more sustainable and offer high quality food - for the health of the people and the planet.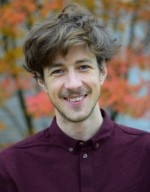 Johan Karlsson, Swedish University of Agricultural Sciences, Sweden
Johan Karlsson is a PhD student at the Swedish University of Agricultural Sciences in Uppsala. Using different methodologies such as food systems modelling and assessment of ecosystem services, he explores the multiple roles of livestock in our food systems and tries to answer questions about the level and type of livestock production that can facilitate a transition towards sustainable food systems.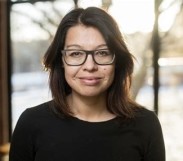 Sara Seing, MatLust, Sweden
Sara Seing Head of Diet unit in Södertälje and Gnesta municpality and head of MatLust - the regional development node towards sustainable foodproduction and consumption with the purpose of strengthening growth and sustainability within the food industry in the Stockholm region. "Diet for a green planet" is the municipality's concept for meals is also the basis for Matlust's work.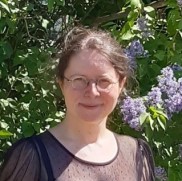 Anna Szumelda, Juchowo, Poland
Anna Szumełda´s main interest is to raise awareness and increase knowledge about organic agriculture among farmers in Poland, but also in society in general. She´s been in charge of research activities at Stanisław Karłowski Foundation (FSK) since 2017, which holds a large biodynamic farm in the northwest of Poland. Among many other things, FSK offers professionals and children and adults at any age opportunities to get in touch with biodynamic and organic farming.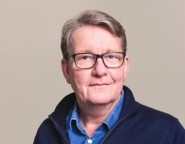 Benedict Haerlin, Foundation on Future Farming, Germany
Benedict Haerlin heads the Berlin office of the Foundation on Future Farming where he initiated the 2000 m² "Weltacker" (global plot) in 2014. He also works on global and European agricultural policy and against new and old genetically engineered plants on fields and tables.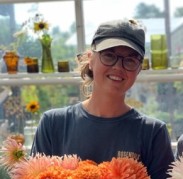 Klara Palerius, Rosendal Garden, Sweden
Klara Palerius is responsible for the summer flower garden and educational activities at Rosendal Garden. Klara has been involved since the beginning and developed the garden's growing activities for children Lek Odla Väx! (Play Cultivate Grow!) which to date has welcomed more than 3 000 children from preschool to school age. She has also written an accompanying pedagogical guide for preschool teachers.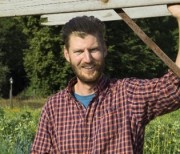 Niklas Karlsson, Rosendal Garden, Sweden
Niklas Karlsson is responsible for the vegetable garden at Rosendal Garden. Niklas also has a past as a chef and head chef at fine restaurants in Sweden and internationally. He also works with Experiment 2000m2 at Rosendal, a hands-on exploration that aims to create a sustainable and inspiring future food culture within the planet's boundaries. Experiment 2000m2 was earlier this year awarded the White Guide Sustainability Award 100% circular.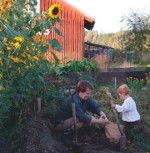 Magnus Westling, Örebro University, Sweden
Magnus Westling is a PhD student the School of Hospitality, Culinary Arts and Meal Science, campus Grythyttan, Örebro University. Magnus is interested in the sensory qualities of food products, the product development process and in using specific sensory qualities as product development goals. He has worked with arctic peas and rutabaga with the aim of increasing cultivated diversity.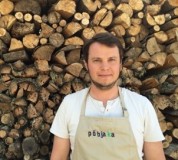 Ott Tomik, Põhjaka Manor, Estonia
Ott Tomik is a chef and entrepreneur who decided 14 years ago to wipe city dust off his feet and move from Tallinn to Järva County. There he opened a restaurant – Põhjaka Manor in praise of local ingredients which started its 12th season in 2021. In addition, they have also established the Põhjaka Distillery where they make high-quality drinks and distillates on the same principles (from local raw materials).
Elen Peetsmann, Research Center of Organic Farming of Estonian University of Life Sciences, Estonia
As head of EULS Elen Peetsmann's main responsibility is knowledge transfer in organic farming, but also raising awareness about organic food. She is passionate about organic food since her university studies. "Working with children is also very important, because they are our future farmers and consumers – that's why we offer them an opportunity to learn organic farming in our center's garden."